In the News
News and Events for Salem Homes
Building Savvy Magazine
(PDF)
Meet Dee Fiser (March, 2017: Cover, Feature) - Detailed article about Dee Fiser, with photos and references from those he's done business with. (PDF)
Written by Jean Leffler, staff writer

Retirement has different meanings to different people. To Dee Fiser, it means new beginnings: learning and building new things! After working with his dad for 30-plus years and negotiating the sale of the family business, Dee was not going to sit on his hands! His supportive wife of 40 years, Masami, insisted that he do something. Rather than become a 'burden' to her around the house, Dee renewed his youthful interest in architecture and began to study the changing needs and wants of lifestyle and environmentally sound home design. And the result is? Fiser Development.
Scholarship Presentation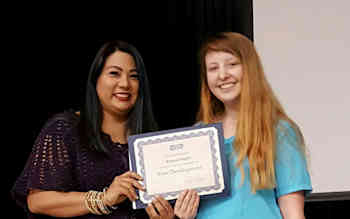 (April 2017) - Fiser Development/Salem Homes sponsored a $500 scholarship for a graduating senior at Bryant High School through the Greater Bryant Chamber of Commerce. (Photo: Yoneko Johnson presents the scholarship to the scholarship recipient.)
Little Rock Family
(Link)
For The Love of Home and Family (April, 2016) - A brief recounting of how the Fiser family's business evolved into what it is, today.
Saline County Lifestyles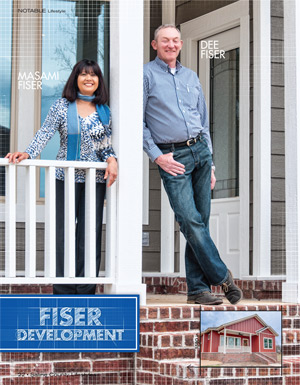 (Article and Link)
Fiser Development(March, 2015) - Read about what makes Salem Homes different from the competition.