Olde Salem Township
Small Footprint ~ Large Life
Olde Salem Township Brochure (PDF) |
Olde Salem Township Bill of Assurance (PDF)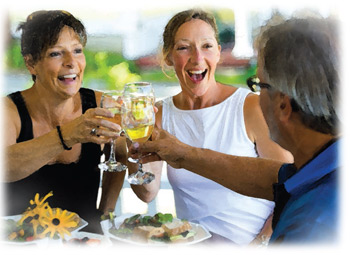 Other than when they're mowing their lawns, how often do you see your neighbors?
There is a Better Way to Live: The Front Porch Lifestyle.
Fortunately, there is an alternative. We designed Olde Salem Township so that neighbors are encouraged to interact. Our homes will surround common, park-like areas. Rather than sit in the back yard, inside a fenced-in compound, families can relax on their porches. Instead of a fence, they can see children playing and 100-year-old Oak trees. There are sidewalks around the private neighborhood parks for jogging and walking dogs. All these things encourage an atmosphere that is safe and welcoming. This is a place for living. A place for life.
Olde Salem Township is designed to be a welcoming place for families and friends.
In many neighborhoods, young children play in the backyard, which is often set against another back yard. When you add fences, the yards become little stockades, discouraging interaction with neighbors.
A Neighborly Community Center and Swimming Pool.
In addition to the 3 acres of parks, Olde Salem Township features a commons area clubhouse with
a pavilion and swimming pool. A gathering place for neighborhood events and for kids to enjoy a splash of relief on hot summer days.
A Great Neighborhood Deserves Better Built Homes.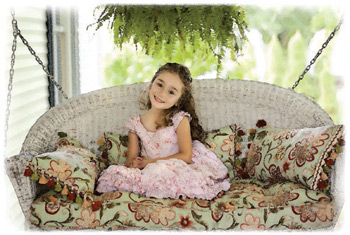 Our goal in Olde Salem Township is to build 100-year homes. The quality of materials and construction methods are equal to or better than those found on larger, custom-built homes. These aren't extra cost options – they are standard to all the homes we build. The result is that our homes are more energy efficient, comfortable and functional.
Standard Home Features:
Zip wall systems (resin coated plywood panels on exterior with special taping system to seal all possible air leaks). Exterior walls are caulked and sealed, including doors and windows.
Foam encapsulation strengthens walls, cuts down on allergens & dust, and super insulates the home.
High-efficiency gas heating and electric cooling systems
Windows are E-glass and gas charged for better insulation.
Energy Star rated water heaters
Cabinets are custom made and feature under counter lighting
Gas log fireplaces
Oversized porches with gas outlet for grilling
Oversized garages
Security system in all homes
Optional safe rooms
A Neighborhood of "Right-Sized" Homes.
While "bigger is not necessarily better", especially if you're paying the bills, most people can appreciate the build quality in larger, custom homes. It goes to the core of the design, from the reinforced concrete slab to the hermetically sealed roof. We are building this "big house" quality in a more manageable size home.
Olde Salem Township harkens back (or forward) to a time when neighbors felt a sense of community, not anonymity.
It's how neighborhoods used to be. A safe and welcoming place for kids to play and neighbors to congregate. This is a place of enduring quality and character.
The sooner you choose your lot, the more lots you'll have to choose from.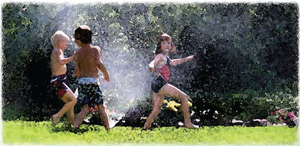 The 116 homes of Olde Salem Township are being built on an idyllic country site, convenient to Benton, Byant, Little Rock and Hot Springs. Close to top-rated schools, shopping, and nature.
Our community is designed to create a pleasing and more intimate setting than you see in the sprawling suburbs that are all too typical in the area.
So pick your spot. Then plan on staying awhile. Get to know your neighbors and become acquainted with "front porch living".
Visit our Preview Center today.
Open daily, By Appointment Only; Sunday (Open House),1-4
Located just 3 ½ miles west of I-30, on Samples Road, 4 miles north of Hwy 5
501-258-5101
Directions:
Traveling on I-30, Exit 121, toward Alcoa Rd.
Turn right on Alcoa rd. to Hwy. 5
Turn left on Hwy 5
Go 0.3 miles and turn Right on Salem Rd.
Drive 2.7 miles and turn Right onto Samples Rd.
In 0.5 miles, the destination is on your left.